Back to Events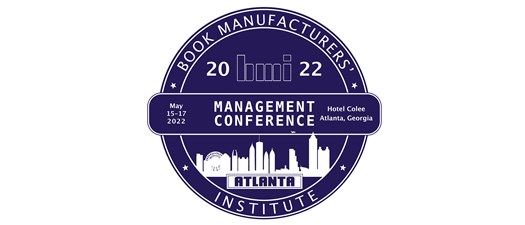 2022 Spring Management Conference
2022 Spring Management Conference - Buckhead, Atlanta
Sunday, May 15, 2022
at
4:00 PM (EDT)
to Tuesday, May 17, 2022 at 12:00 PM (EDT)
* Registration open until 5/11/22 at 12:00 AM (EST)
Event Details
BMI Spring Management Conference - Sustainability, Supply Chain and Workforce Development
May 15-17, 2022
Hotel Colee - Buckhead, Atlanta, GA
Book your Hotel Reservation for BMI Spring Management Conference
The BMI Spring Management Conference will be held May 15-17, 2022 at the Hotel Colee in Buckhead, Atlanta, GA. This Marriott Autograph property (formerly the W Hotel) sits right in the middle of the vibrant Atlanta neighborhood.


This year's event focuses on Sustainability, Supply Chain, and Workforce Development. Member feedback has been consistent that these 3 topics are at the crux of our industry challenges today. Join your industry peers for a content rich learning experience, while networking and enjoying Atlanta.
EVENT SCHEDULE (Subject to Change)
Sunday May 15th
2:00 PM - 5:00 PM Registration
4:30 PM - 6:00 PM Board of Directors Meeting
6:30 PM - 9:30 PM Opening Reception - Strolling Supper
Monday May 16th
7:30 AM - 8:30 AM Breakfast
8:30 AM - 9:30 AM Mercedes Benz and Sustainability - Heiko Schmidt, Mercedes Benz USA
9:30 AM - 10:30 AM Panel - Sustainability in the Book Industry - Karla Olson, Patagonia; David Hetherington, Books International; Bill Rojack, Midland Paper
10:30 AM - 11:00 AM Break - Sponsored By

11:00 AM - 12:00 PM Sustainability Roundtable Discussions
12:00 PM - 1:30 PM Lunch and Rising Star Award
1:30 PM - 2:30 PM Supply Chain Keynote TBD
2:30 PM - 3:30 PM Panel - Supply Chain in the Book Industry - Joe Dunham, LBS; Rich Letchinger, Worzalla; Sarah Cardillo, SourceBooks
3:30 PM - 4:00 PM Break
4:00 PM - 5:00 PM Supply Chain Roundtable Discussions
5:00 PM Champagne Toast - Sponsored by:

Dinner on your own
Tuesday May 17th
7:30 AM - 8:30 AM Breakfast
8:30 AM - 9:30 AM Recruitment, Retention and Workforce Development - Dr. Kent Wessinger
9:30 AM - 10:30 AM Panel - Workforce Development in the Book Industry - Clarence Penge, Heidelberg; Other Panelists TBD
10:30 AM - 11:00 AM Break
11:00 AM - 12:00 PM Workforce Development Roundtable Discussions
12:00 PM Departure, optional tours [See Right Side]
For More Information: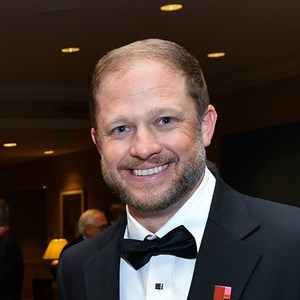 Matt Baehr
Executive Director
(703)939-0679
CONFERENCE PRESENTATIONS
Workforce Development with Dr. Kent Wessinger
YouTube of Presentation - https://www.youtube.com/watch?v=XIYztl_HvK4
Roundtable Notes
---
TUESDAY AFTERNOON TOURS
After the BMI Management Conference, you are invited to come and tour Heidelberg's Print Media Center Atlanta – the nation's largest print demonstration and training center.
Transportation will be provided if required from the Hotel Colee on Tuesday, May 17th, 2022 at 12:00PM (EDT).
Tentative Agenda:
12:30-1:00PM - Travel to Heidelberg USA
1:00-1:30PM - Heidelberg introduction & lunch
1:30-3:00PM – Tour of the Print Media Center
3:00PM – Q/A and wrap-up
3:30PM – departure back to hotel or airport.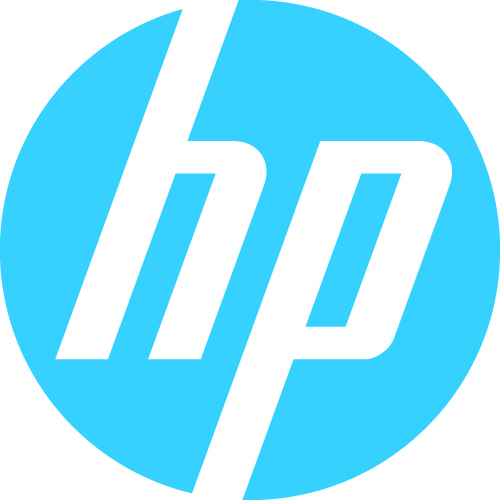 All BMI Management Conference attendees are cordially invited to visit HP's Customer Experience Center (CEC) in Alpharetta at the conclusion of closing session on Tuesday. We plan to leave the hotel by bus and return to the airport for late afternoon flights. The trip will begin with lunch and then a tour of our Customer Experience Center showcasing HP's T250 Inkjet press and the full Indigo portfolio for book, commercial, and packaging applications. We look forward to seeing you there.
12:30-1:15PM - Depart hotel
1:15-1:45PM - Arrival, Lunch & Welcome
1:45-3:00PM – Tour and Q&A
3:00PM – Depart HP
Special thanks to Heidelberg for sponsoring our mobile app.
How do I download the Conference App?
We are using the Whova app for our Spring Management Conference app. If you attended one of our previous events, then you might already have it on your phone.
Get our official conference app
For Blackberry or Windows Phone,
Click here
For feature details, visit
Whova