Letter from the President
Welcome to the Book Manufacturers' Institute website.
As the newly elected president of the Book Manufacturers' Institute, I welcome you to our world, where everything is about the printed book. Please excuse us as our website is under construction, we are working hard to improve the site as well as our social media presence.
Since we were founded in 1933, our mission has been clear, the BMI supports book manufacturing leaders in their work to drive the promotion efficiency, and growth of book markets for readers and educators in North America. Member organizations range from the largest book manufacturers to the smallest from the U.S. and Canada as well as those companies that supply the industry.
These are rapidly changing times, with significant consolidation among publishers, manufacturers and suppliers. Change is certainly what we in the BMI are used to experiencing.
But the most exciting development I have to report to you is the resurgence of the printed book. In an era of screen time overload, the printed book provides a safe and reliable refuge. Importantly, it also continues to be a vital method of delivering factual, supportable information on virtually all subjects.
I am proud to be serving as the 47th president of the BMI along side the best and brightest of our industry and also with Matt Baehr, the new Executive Director of the BMI. Please let us know if you have any questions about the organization, joining us or if you just want to talk about books.
We'd love to hear from you.
Sincerely,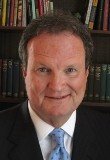 Jim Fetherston
President
Book Manufacturers' Institute, Inc.