BMI Releases Industry Barometer Survey Results for December
The Book Manufacturers' Institute (BMI) released the December results for its monthly survey on capacity and lead times for soft cover and hard cover books.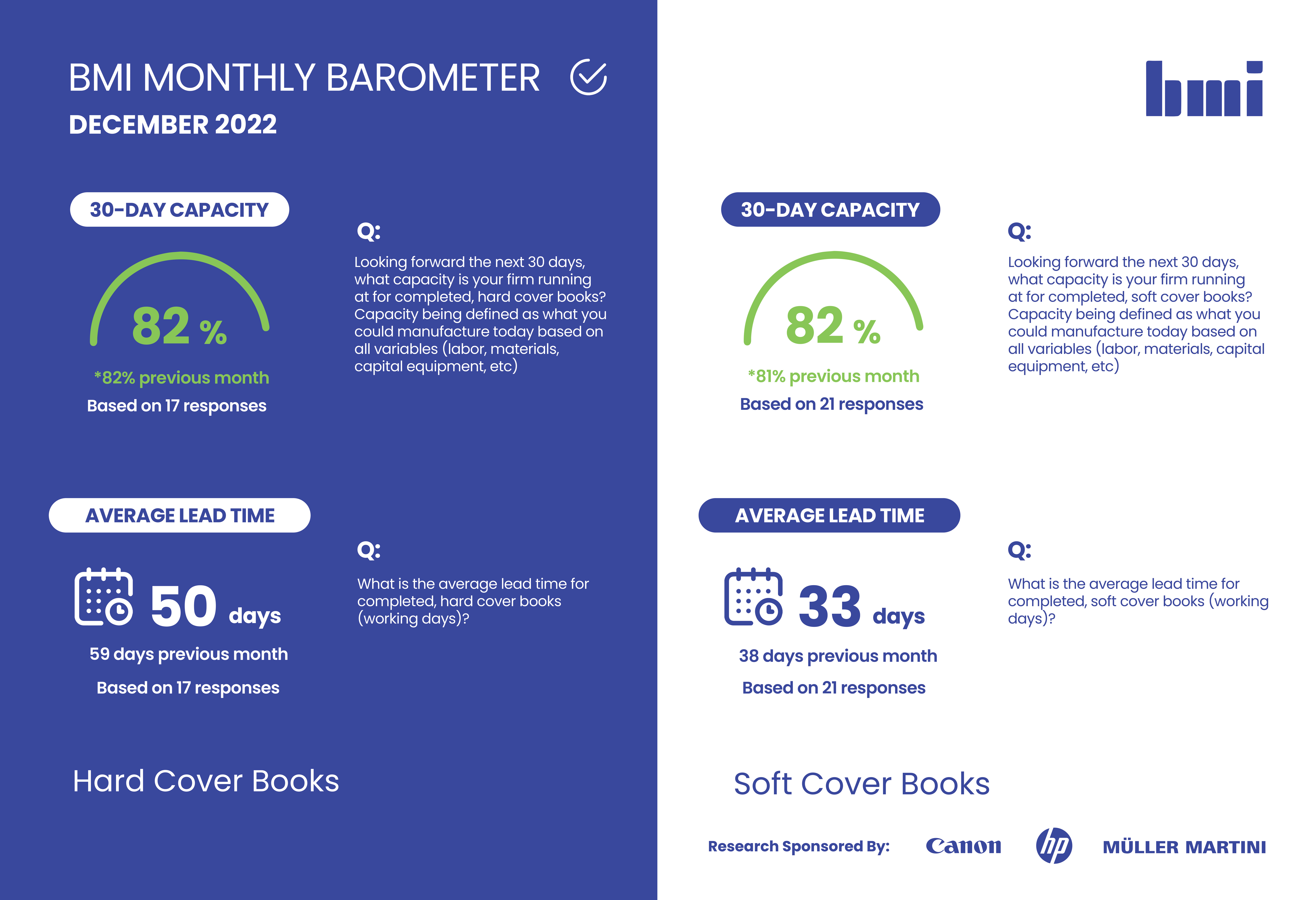 This month held fairly steady on capacities but showed lead times continuing to decline. According to responses regarding hard cover books, the average manufacturer was running at 82% of their capacity, equal to October and November. The average lead time for completed hard cover books went down to 50 days from 59 days, continuing the trend. For soft cover books, capacity usage stayed similar at 82% compared to 81% last month. The average lead time dropped to 33 days from 38 days, continuing that trend as well.
With the everchanging book manufacturing landscape, publishers and others that are looking for printers can use the BMI's RFQ tool called BMISource that will help pair them with printers who may have the capacity and resources to help them complete their project. That can be found at https://www.bmibook.com/bmisource.