BMI Releases Industry Barometer Survey Results for January
The Book Manufacturers' Institute (BMI) released the January results for its monthly survey on capacity and lead times for soft cover and hard cover books.
This month showed both capacities and lead times continuing to decline. According to responses regarding hard cover books, the average manufacturer was running at 72% of their capacity, down from December's 82%. The average lead time for completed hard cover books went down to 48 days from 50 days, continuing the trend. For soft cover books, capacity usage dropped to 75% compared to 82% last month. The average lead time dropped to 29 days from 33 days, continuing that trend as well.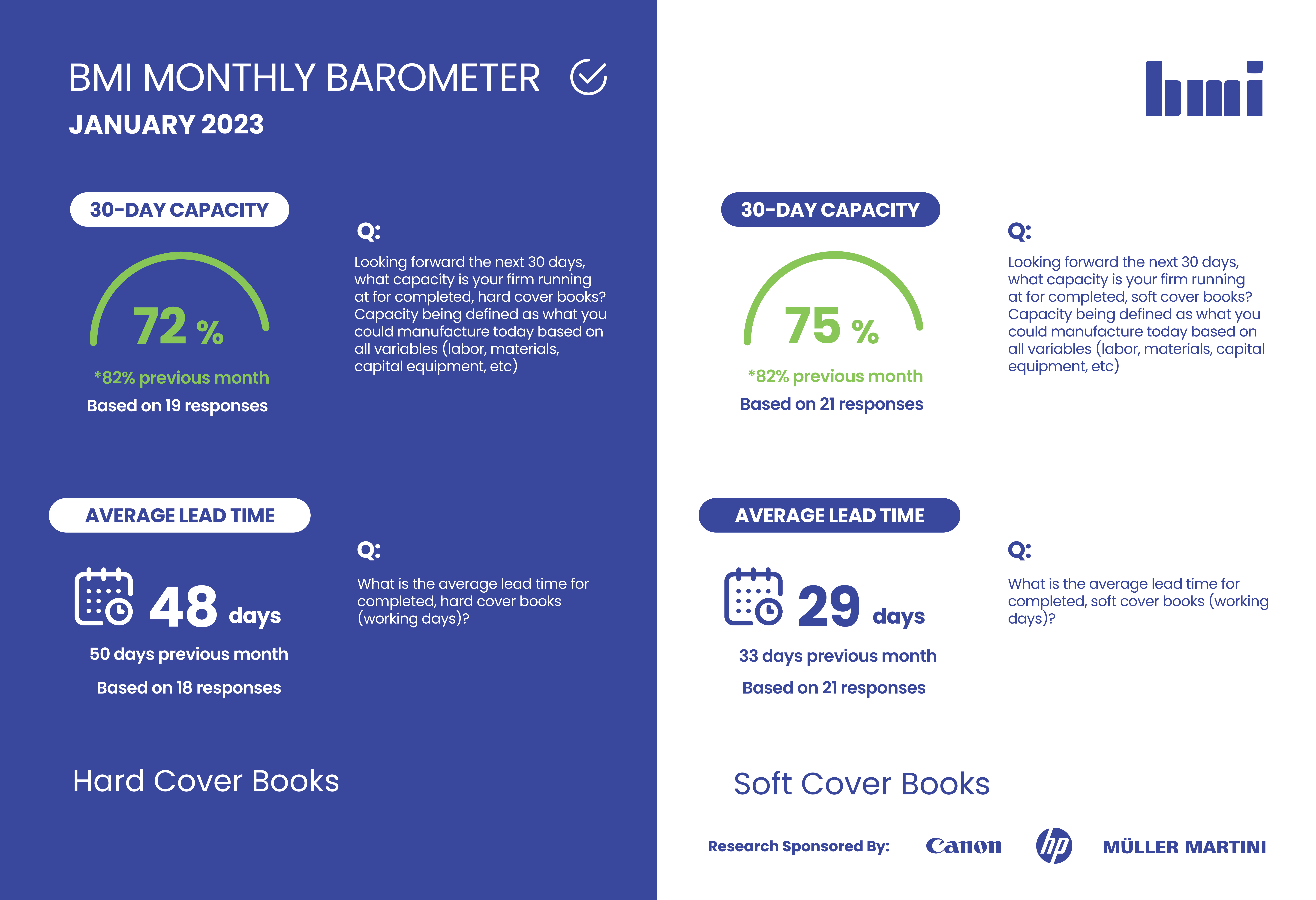 BMI started the Monthly Barometer series back in March of 2022. With almost a year's worth of data, we can see how things have changed in the book industry.