Last week was a busy one for BMI. Executive Director Matt Baehr and President Jim Fetherston (Worzalla) attended the Print and Packaging Legislative Summit in Washington, DC. BMI was happy to be a sponsor of the event, joined by numerous other print related associations. Over 100 people attended the two-day event that featured policy briefings and meetings with congressional staff. Some Senators and Representatives also made appearances at various meetings.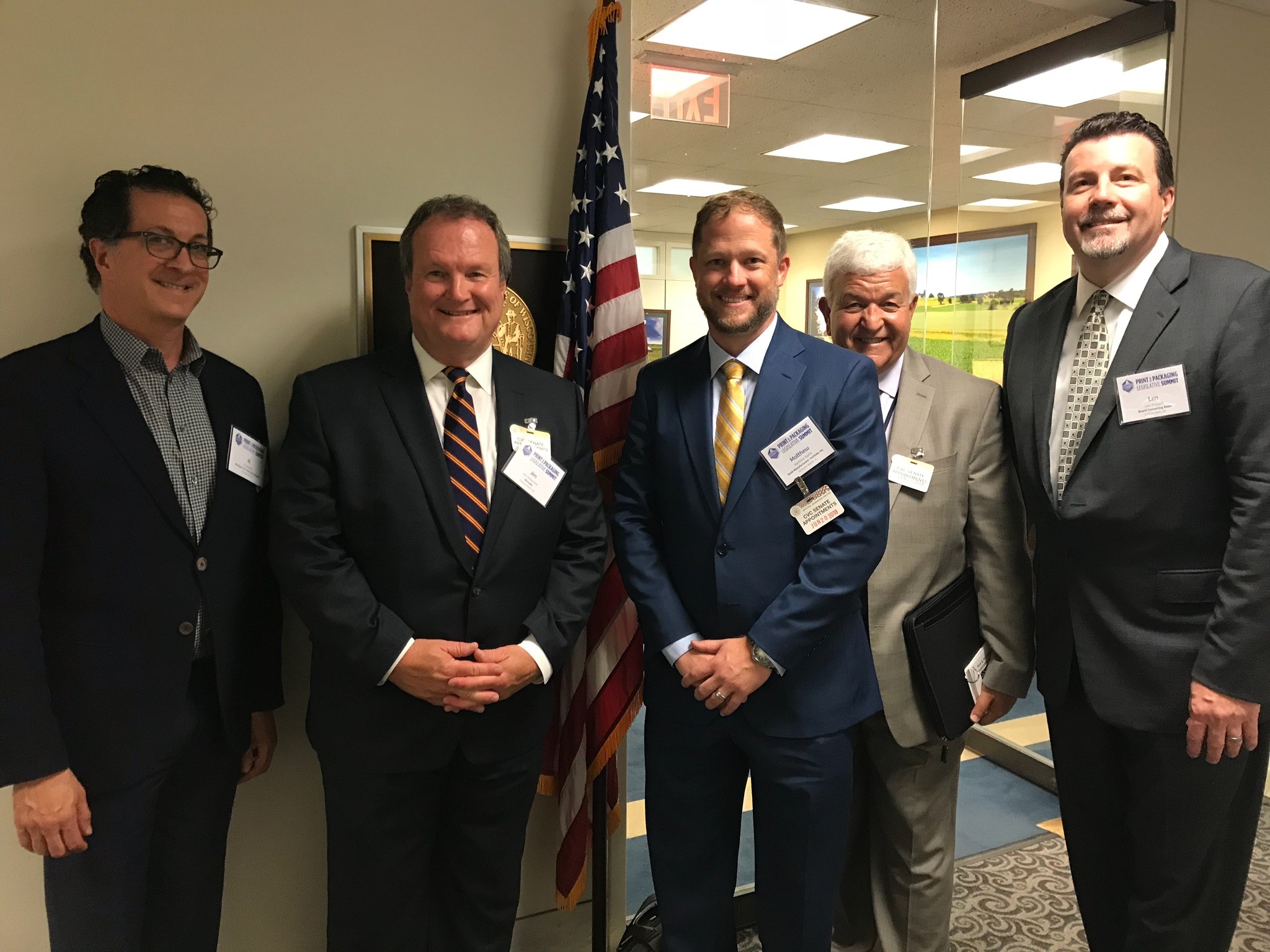 We were able to talk about paper tariffs, postal reform, career and technical education funding and more. BMI will continue to work with the STOPP Coalition on the paper tariff issue as we approach the ITC hearing on July 17th. BMI would love to have more members participate in 2019. If you have any questions, please contact the BMI offices.
BMI also participated in the American Library Association Annual Conference. For several years, the Library Binding Council has sponsored the Jan Merrill-Oldham Professional Development Grant. Executive Director, Matt Baehr, was excited to present the award to Juan-Pablo Gonzalez of the Catholic University of America. Being an alum of CUA, Matt was extremely happy to share this award with him. While in attendance, Matt met with several BMI members on the trade show floor, as well as other partners such as Statista.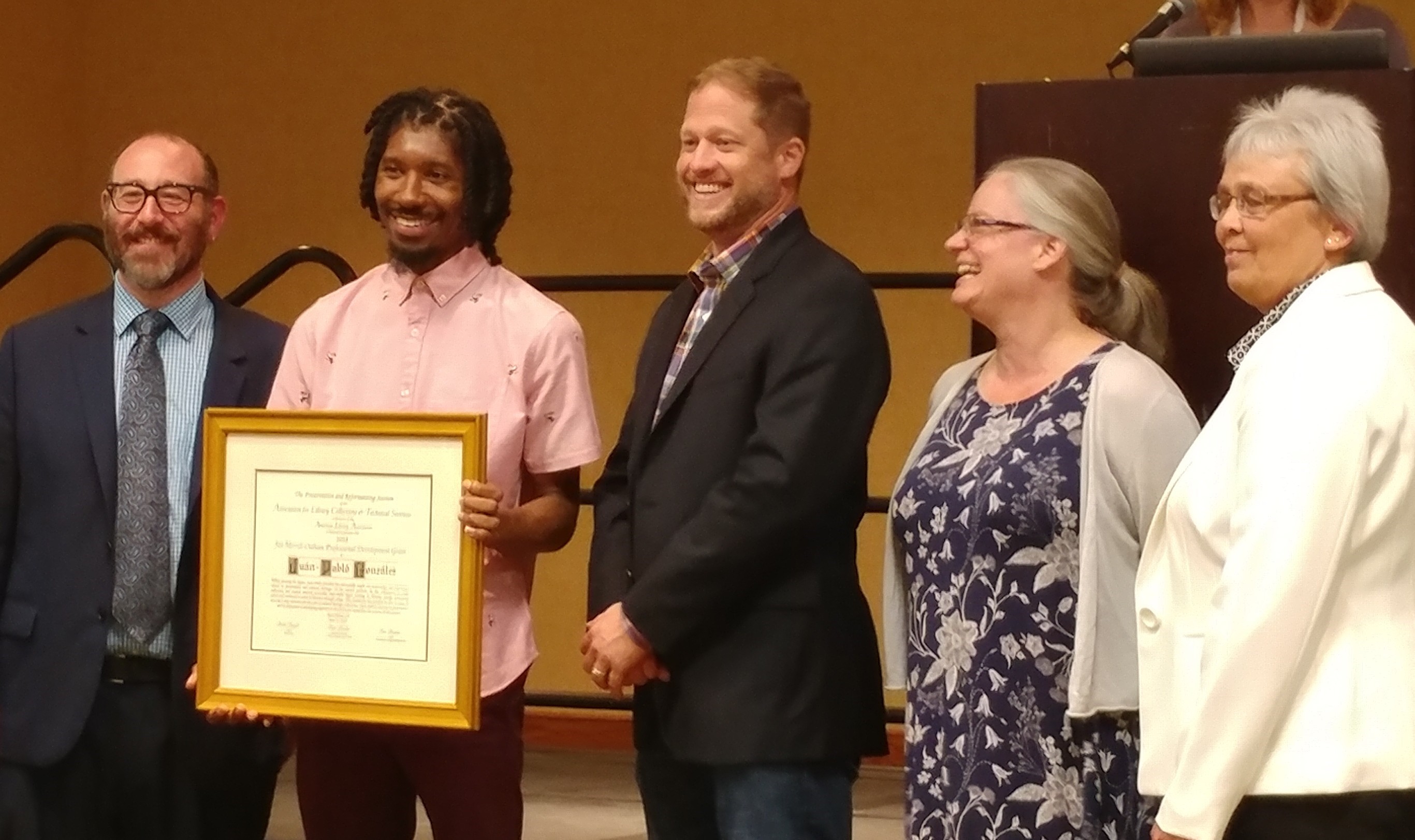 ---