Book Manufacturers' Institute Announces 2022 Rising Star Award Winner
The Book Manufacturers' Institute (BMI), announced that Jonathan Conant of Lakeside Book Company is the recipient of the 2022 Rising Star Award.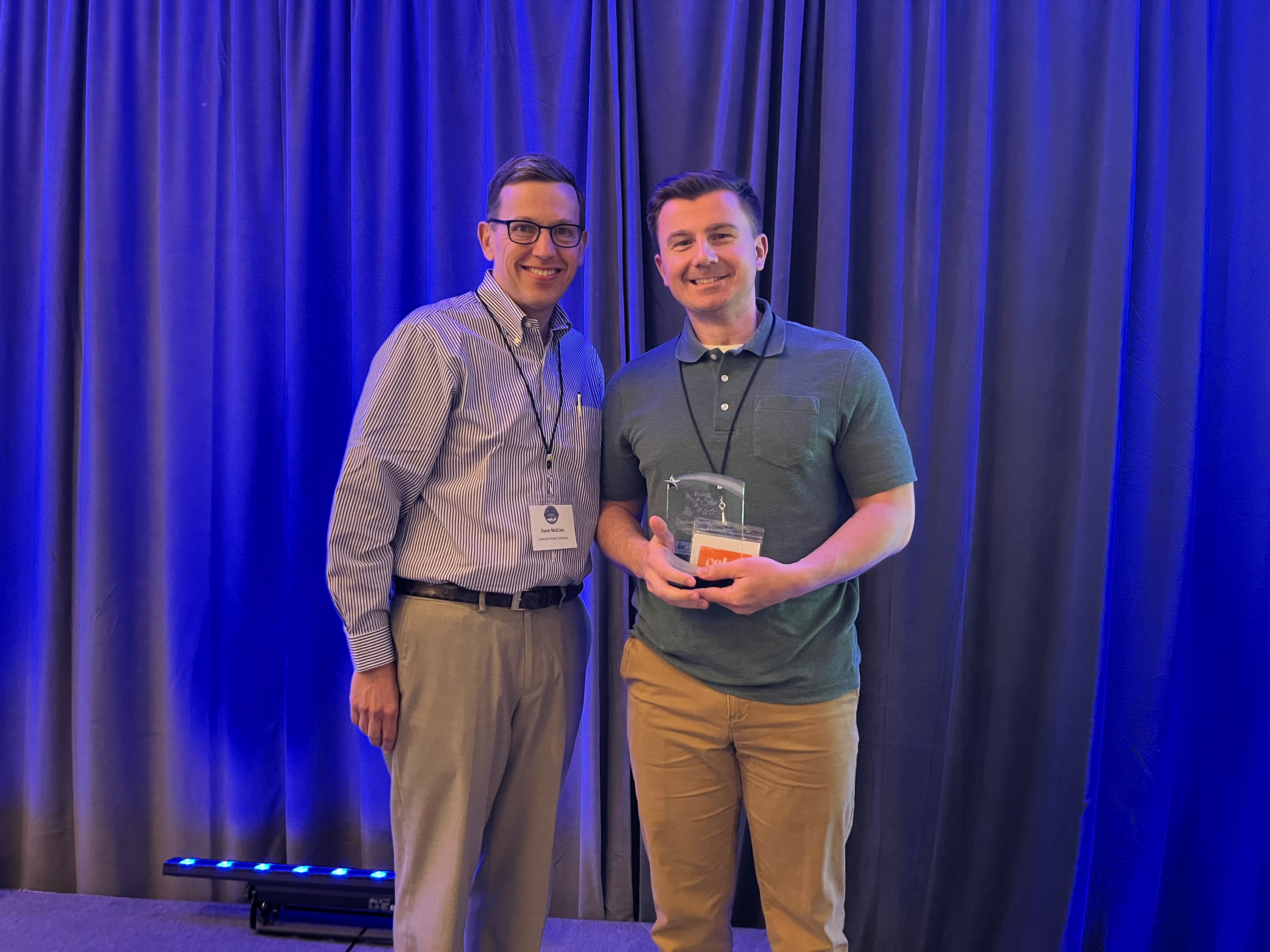 The honor was established to recognize book industry professionals who may not be long-standing industry veterans, but are making a positive impact on their companies, in their communities, and in the industry.
This year's Rising Star Award was presented at the 2022 BMI Management Conference on May 16, 2022, in Atlanta, Georgia. BMI Board President and Lakeside Book Company CEO, Dave McCree presented Conant with the award. The previous award winner was current BMI Board Member Cara Lahey, from Publishers' Graphics.
In support of Conant's nomination, Peter Shima of Lakeside said, "Jon has been instrumental in developing a great culture and work environment at our site. He's instilled a great sense of community and teamwork through his leadership and personal relationships. This sense of community and teamwork is manifested in the engagement and strong effort people exert in performing their daily jobs which ultimately lead to the success of our operation."
"This recognition is confirmation of what we at Lakeside are fortunate to see from Jon every day. He's the colleague everyone wants to have and fierce in his commitment to both his work and his community. He is certainly a star player on our team and I am delighted that the industry has recognized his achievements as this year's BMI Rising Star," said McCree.
Nominees were evaluated for their sustained excellent job performance; contributions to their company, community, and/or industry; continued training/education/learning within the industry; and demonstration of exemplary customer service, community service, and/or industry service.