2017 Annual Conference Award Winners
Date posted
November 21, 2017
2017 BMI Awards Dinner
The 2017 BMI Awards program was once again a wonderful evening recognizing BMI members who not only contribute to the success of the BMI, but also to the continued success of the book manufacturing industry. The awards ceremony was followed by an excellent dinner, a great band, and plenty of dancing.
It is interesting that of the eight-people recognized, six currently represent companies that cover the entire breadth and depth of our industry. Edwards Brothers Malloy and Worzalla Publishing Company are two of the largest book and journal manufacturers in the United Sates, while Wallaceburg Bookbinding, located in Canada, successfully provides the niche trade binding services for the educational, journal and library binding markets in Canada and the United States. GP2 Technologies grew out of an engineering effort to focus on binding equipment for the POD market while HP, Inc. provides the full array of digital print services. Between these 5 companies they virtually impact and service every publishing market.
The 2017 awards were presented by Kent Larson (Bridgeport National Bindery, Inc.), past President of BMI, and Jim Fetherston (Worzalla Publishing Company) President of BMI, and assisted by Dan Bach Executive V.P. BMI. The following are the award recipients.
---
Signature Award
The BMI Signature Award was presented to John Edwards, President & CEO of Edward Brothers Malloy.
John is the 4th generation of the Edwards family to lead the 124-year-old firm, and a graduate of the University of Michigan. As President, John's innovative management style pioneered the installation and management of digital print centers in customer locations, helping customers dramatically lower freight, production, and inventory carrying costs while at the same time giving Edwards Brothers Malloy the ability to print locally from multiple locations across the country. John serves on the board of directors for Cleary University and for the Printing industries of Michigan, and is past member of the BMI Board of Directors. John is married to Susan (an attorney), has 3 children, and lives in Ann Arbor, MI.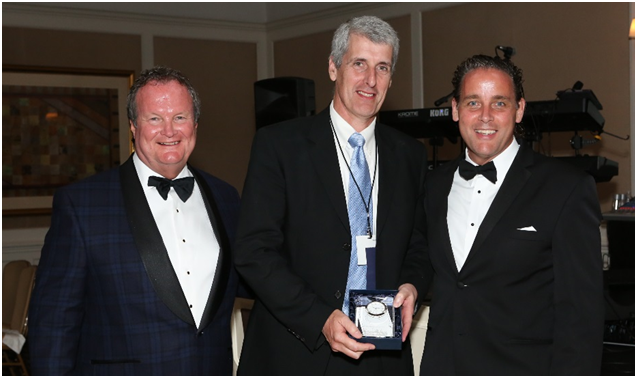 ---
The Cased-In Club Award
A Cased-In Club Award was presented to Jay Diskey, Principal, Diskey Public Affairs.
Jay Diskey is Principal of Diskey Public Affairs, a Washington DC based consultancy that provides public affairs and government relations services. Diskey has worked in government affairs and policy communications for three decades. From 2006 to 2017 he served as Executive Director of the Association of American Publishers' K-12 education division. Previously he was Communications Director for the U.S. House of Representatives' Committee on Education and the Workforce, and Vice President of the education practice at Hager Sharp Inc. In the early 1990s, he served as Special Assistant to U.S. Secretary of Education Lamar Alexander. Diskey recently was chair of the International Publishers Association's education committee.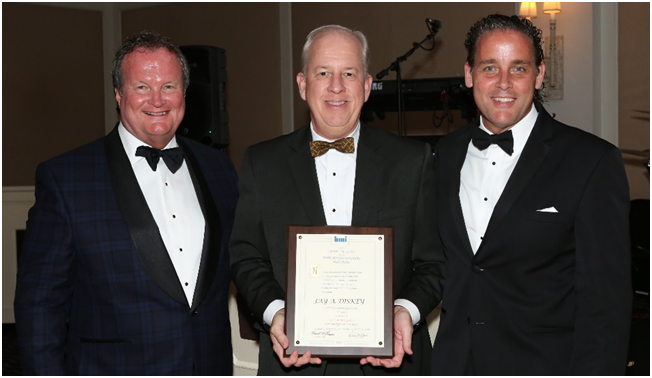 ---
A Cased-In Club Award was presented to Jim Fetherston, President & CEO of Worzalla Publishing, President of BMI.
Jim's, a graduate of the University of Michigan and is a 30-year veteran with experience in keeping publishers happy in the book, catalog and magazine markets. His career has taken him from a large publicly held corporation, to a family business, to a private equity owned company, and now to an employee owned business. Over the years he has shown a consistent talent at growing companies in challenging business environments. Jim has been a member of the BMI Board of Directors, and was elected President of BMI at the 2017 Annual Meeting. Jim and his wife Sherri have a son in Phoenix, and a daughter in Jacksonville.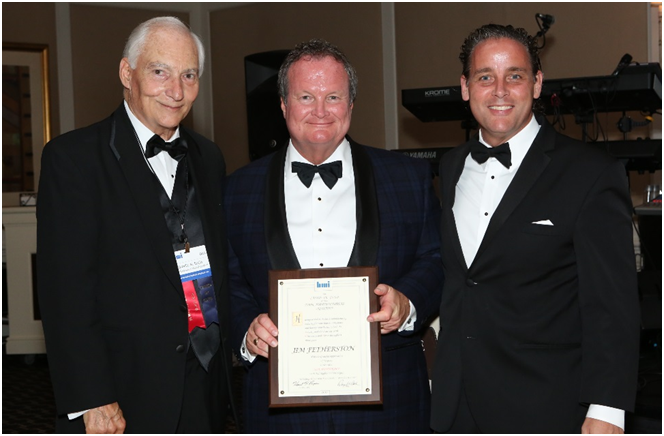 ---
A Cased-In Club Award was presented to Ted Green, Partner GP2 Technologies.
Ted Greene has spent his entire life in manufacturing having grown up in a family business started by his great-grandfather in 1872 producing "all things metal". Ted earned his degree in Mechanical Engineering from the University of Vermont in 1984, In 1989, he took a position at Crathern Engineering outside of Concord, NH, where he was introduced to world of book printing and binding. The 1990's were a time of great change the industry, with dramatic advances in digital print technology and the promise of books-on-demand. GP2 Technologies, was incorporated in July, 1999 when Ted and his partners launched the business of manufacturing case making and binding machinery for short run and on demand book production. GP2 Technologies has become an industry leader. Ted has been married to his lovely wife, Denise, for 31 years and is a proud father of a daughter, Chelsea, and son, Ben. Ted has just been elected to his second 3-year term as a member of the BMI Board of Directors.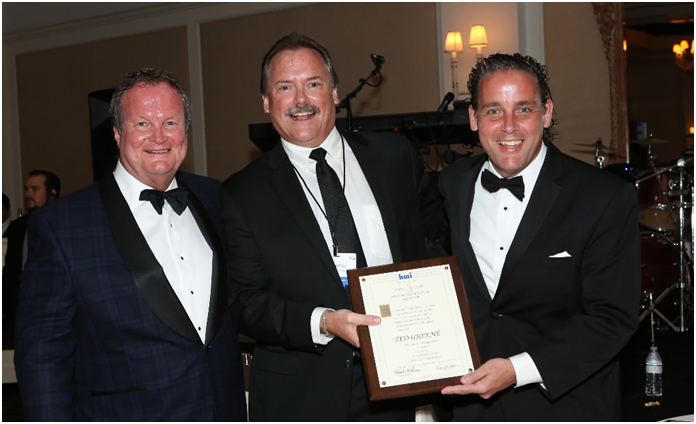 ---
A Cased-In Club Award was presented to Mark Levin, Americas Director of Executive Accounts, HP Inc.
Mark in his current position leads a team that manages the overall end to end relationship for HP's largest Graphics customers. Mark's experience spans 38 years in print industry having held senior leadership positions at Harris Graphics and Heidelberg. After 24 years he left Heidelberg to become North American President for Sun Chemical, a division of DIC. After 5 years Mark moved to become President and Corporate Officer for Presstek. He has been with HP for 7 years starting with HP in 2010 where he was head of the Publishing team, then becoming head of HP's PageWide Inkjet before taking his current role in 2016. Mark has an undergraduate degree, BS in Accounting, from the University of Rhode Island, and an Executive MBA from Harvard Graduate School of Business. He has held board positions for several of the Printing Industries organizations including Non-Heatset Offset Section, Web Offset Section, Printing Industries of America, Research and Engineering Council, Idealliance. Mark has just been elected to a second 3-year term to BMI's (Book Manufacturers Institute) Board of Directors. Mark and his wife Brenda reside in Elmhurst, IL. Mark enjoys time with his family as well as golfing and fishing.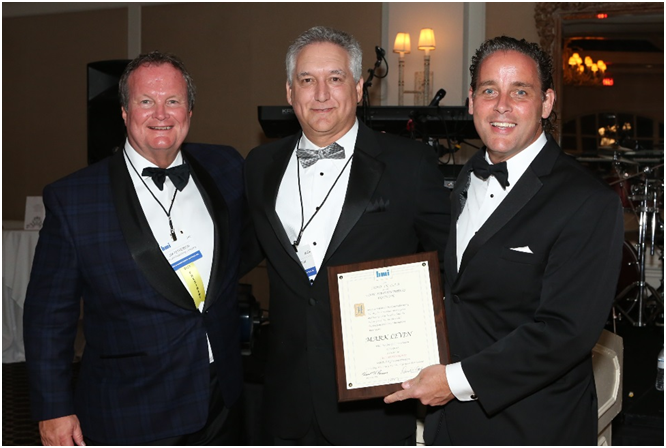 ---
A Cased-in Club Award was presented to Suzanne Wiersma, Director of Operations, Wallaceburg Bookbinding, 7 Mfg. Co. Ltd.
Suzanne started working part-time for Wallaceburg Bookbinding during high school. After graduating from college, she took a full-time position with the bindery. She had a key role in many aspects of the bindery including software development, testing and implementation, technical writing, new processes, management, marketing, administration and now director of operations. Minus a few years of part time work while raising her young children, Wallaceburg Bookbinding has been her career for 34 years. She has also become the business and financial advisor for their son's construction business. She has served on the former LBI board of directors, chaired the bylaws committee and membership taskforce from 2001 through 2014. She has served on the Executive board of directors, capital project committees and chaired strategic planning, special events and other adhoc committees for a local independent school of 500 students with an annual budget over 2 million. She continues to administrate & direct a unique fundraising program for the school selling 1.5 million a year in gift cards. Suzanne is currently serving on the BMI Board of Directors, has been elected to a second 3-year term, and served on the BMI Executive Director Search Committee. She had a role in assisting with the transition of LBI to BMI and continues to represent LBC on the board. Suzanne and her husband Rick have 3 children. Books on paper are her passion, and she claims if you need something done, "ask a busy person."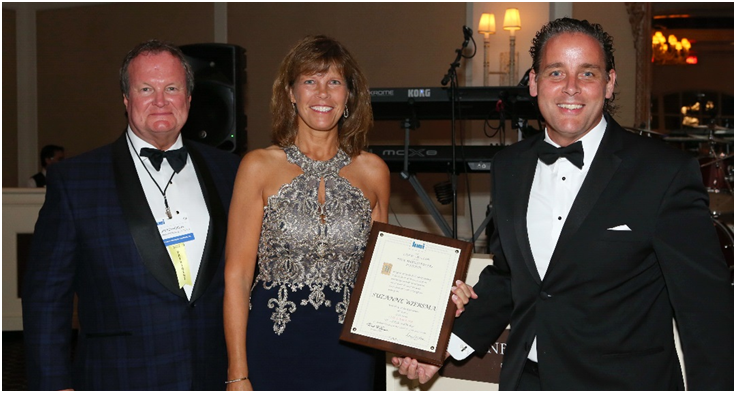 ---
A Special BMI Award was presented to Judy Bach.
Judy was recognized for her outstanding contributions to the BMI over the last eight years with a beautiful engraved Tiffaney bowl. Judy's professional career began after her completion of college at Wright Community College when she began working as a sales person for Allied Radio. Later she became the Group Sales Manager for The Red Mile, and then Group Sales Manager Hawthorne Race Course. She began an 18-year career with United Airlines in 1990 serving most of that time in their elite concierge service now called "Global Services". In this capacity she dealt with customers from all walks of life from elected officials to entertainers to sports figures. Examples are from the Bush family to Mohammed Ali to Snoop Dog and everything in between. (Her favorite – Sidney Poitier) In the 8-year period with BMI Judy has served as the host or co-host for the BMI Spouse Breakfast at the Conferences, and has assisted Jackie Murray with the conference registrations. In addition. Judy has provided a great perspective and insight to Dan during the conference site selection process. In the eight years, she and Dan have visited over 50 venues for BMI conferences. Judy is very proud of her 3 children, their spouses, and their 7 grandchildren.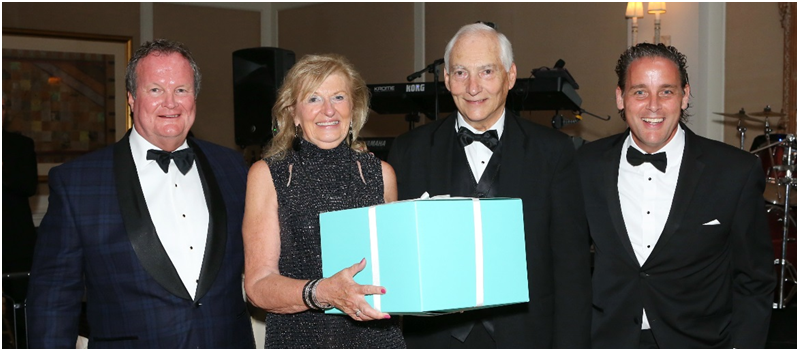 ---
A Retirement Recognition was made to Dan Bach.
Dan was presented with a unique retirement gift. Kent and Jim presented Dan with an assortment of mementos given by BMI members companies. These ranged from a clock, a calculator, golf shirts, golf balls, jackets, pens, chargers, hot cups, hats, water bottles, and electronic devises. all of which were delivered in a beach wagon. Dan was taken back by the moment, and commented "Just when you thought you saw everything - this is great and appreciated". Dan has been the BMI Executive V.P. since 2009, and was a member of BMI beginning in 1984. He is a Cased-In Club member and has been awarded the BMI Signature Award. His 53-year career began in 1964 with Rand McNally. In the 18 years with Rand Mc Nally, he held a number of management positions in their printing divisions in Illinois and Kentucky. He had an interesting career path change when he was transferred into the Cartographic Division and became the General Manager of Cartography. At the time, Rand McNally was the world's largest privately-owned map company. Dan's career then continued when he was recruited by a division of Courier and eventually became the V.P. Publishing Sales for Courier. He then joined World Book Encyclopedia as the V.P. Production & Technology, and in1998 he became President of D.B. Hess. After retiring in 2008 he joined BMI in 2009 as the Executive V.P. Dan and his wife Judy have been married for 55 years and have 3 children and 7 grandchildren.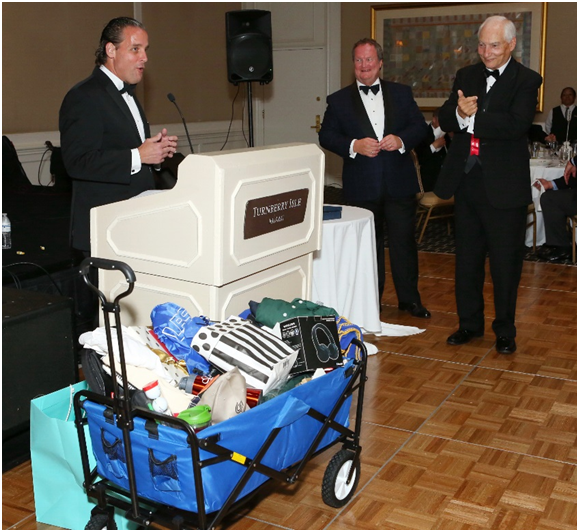 ---