Book Manufacturing Mastered Sees Publishers and Printers Come Together to Discuss the Future
Date posted
September 20, 2023
The Book Manufacturers' Institute (BMI) hosted its industry event, Book Manufacturing Mastered, on Thursday September 14, 2023 at the Penguin Random House offices in New York City. The 2022 version was held in Chicago, with the first iteration being held in February 2020 in New York City just prior to the pandemic.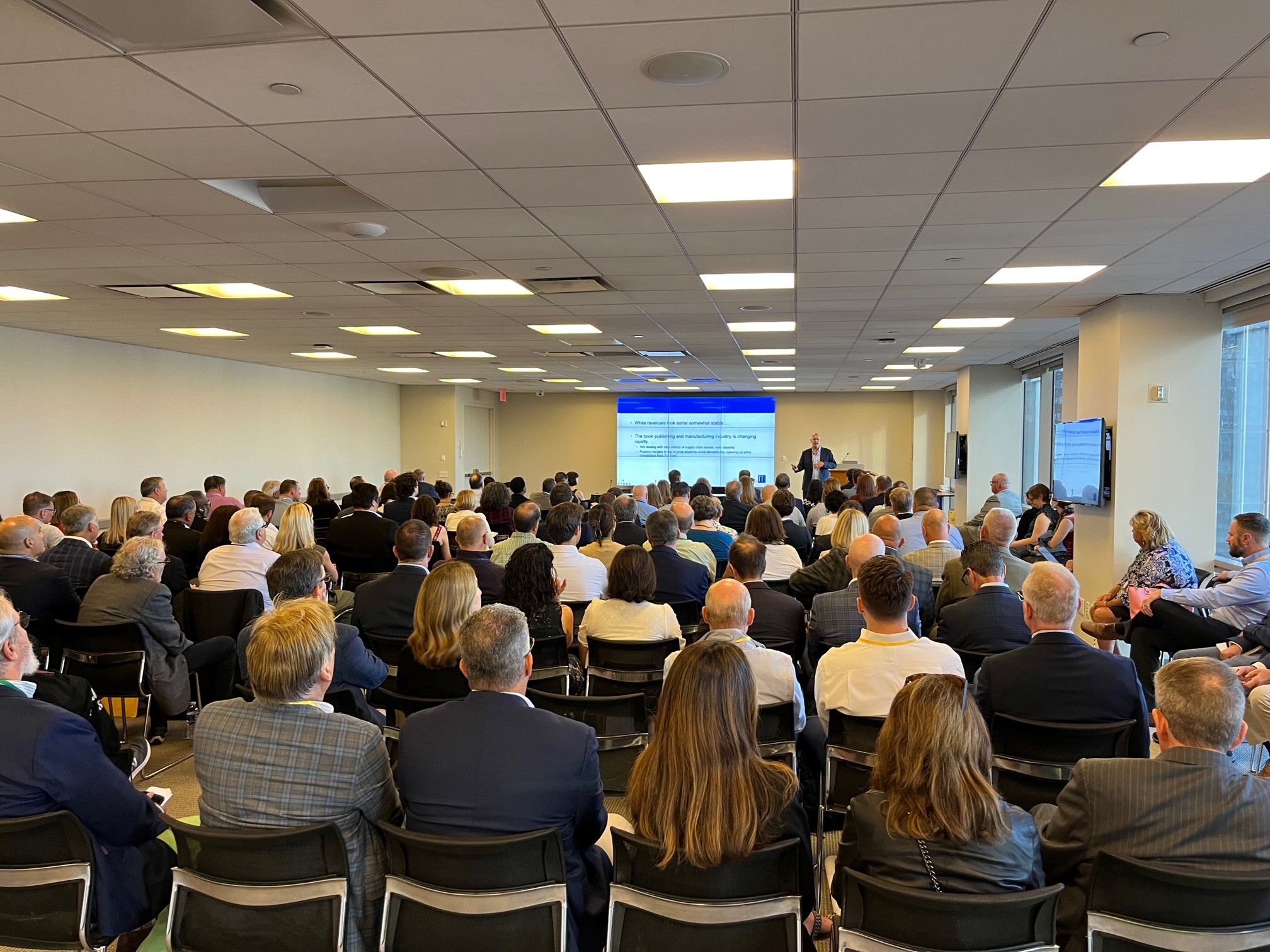 Book Manufacturing Mastered 2023 was the largest yet, with over 155 registrants, almost half being publishers. The day was kicked off with an industry overview given by Marco Boer of I.T. Strategies. The morning also featured two panels, one of publishers and one of book manufacturers, that each gave their perspectives on what has changed in the industry of late, and what still needs to change for everyone to be successful. After a networking lunch, attendees participated in roundtable discussions about what their biggest challenges currently are, while brainstorming possible solutions. The day was wrapped up with a keynote by Jaime Marco of Evolve the Business and a closing reception featuring tabletop displays by BMI member printers and suppliers.
Matt Baehr, Executive Director of BMI, said, "Book Manufacturing Mastered continues to grow and this year's event showed just how important it is to get publishers, printers and suppliers together to collaborate and help each other. I want to offer a special thanks to Penguin Random House for hosting the event and making everyone feel welcome."
Other attendees had this to say:
Ilan Stavans of Reckless Books – "It was a superb, eye-opening event."
David Hetherington of Books International – "I want to thank you for what was an immensely valuable day. This was, by far, the best of the four BMM sessions I have attended and made several new contacts."
Peggy Samedi of Penguin Random House – "Book Manufacturing Mastered was a great learning opportunity to understand the effects of the pandemic, changing infrastructure and how labor issues are affecting the business. But the true highlight was reconnecting with fellow publishers and vendors. As President of New York Book Forum, I feel the event reinforced the belief that community is the best part of publishing."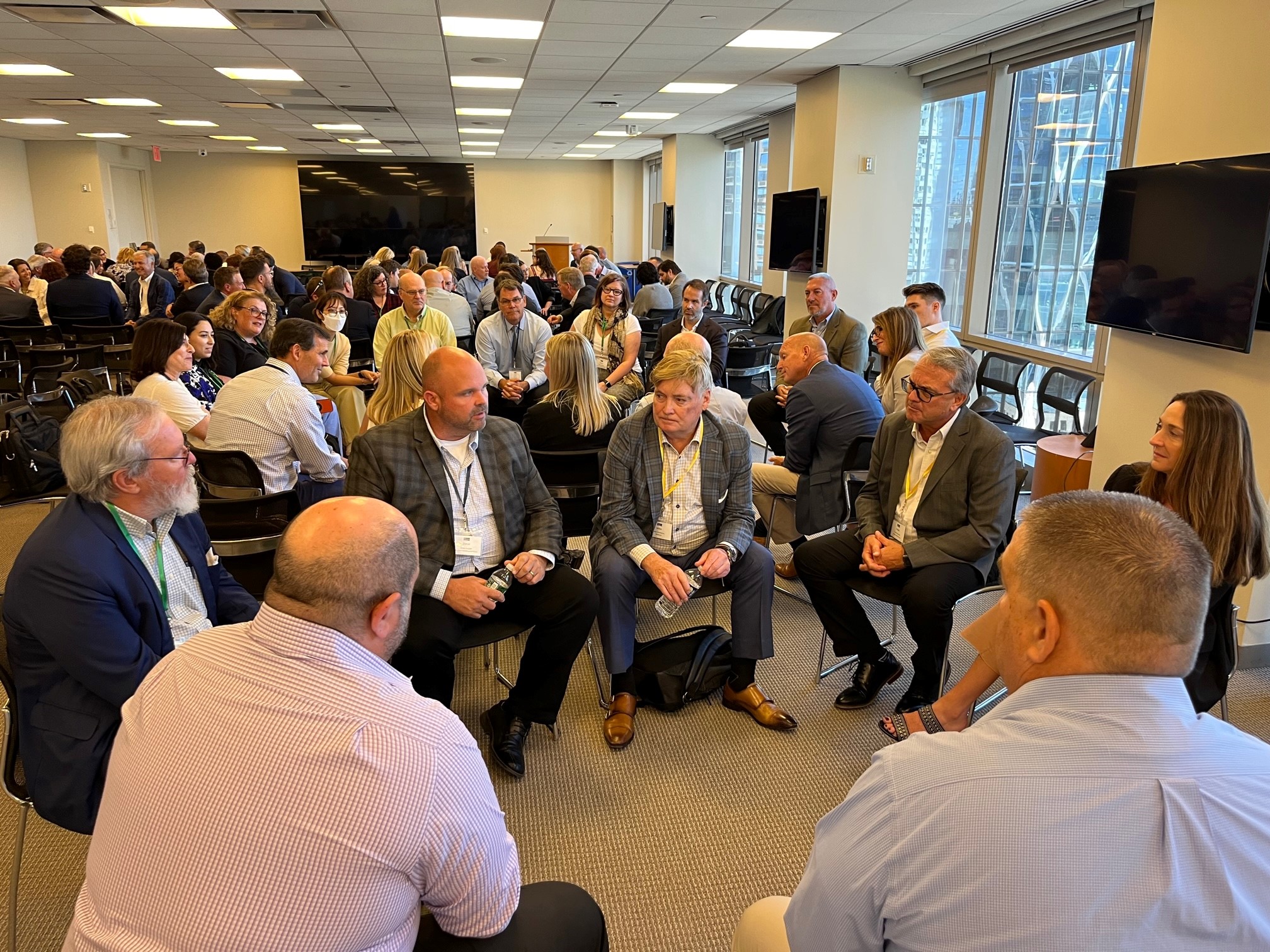 Book Manufacturing Mastered was produced in partnership with a number of other book related trade associations, including: PubWest, the Book Industry Study Group (BISG), the Association of American Publishers (AAP), the Independent Book Publishers Association (IBPA), the Evangelical Christian Publishers Association (ECPA), the Association of Catholic Publishers, the Protestant Church-Owned Publishers Association (PCPA) and the New York Book Forum.
The event is organized by an advisory panel comprised of publishers, manufacturers and suppliers. Also assisting the event are sponsors Horizon, Maple Press and Lindenmyer Paper.